Our mobile app is an app you install from the iOs app store. It and allows you to make calls, read voicemails, send faxes, and more, right from your phone.
Using the Phone.com mobile app lets you make calls through your Phone.com service using your cell phone's mobile connection.
It also lets you manage many of your account settings on the go. Assuming you are either on WiFi or a mobile data connection, you can access your Phone.com address book, call logs, Inbox, conference calling and SMS functions.
How do I download and install the app?
You will need:
An iPhone 5s or newer with iOS 9.0 or later
An active Phone.com account
A Mobile/Generic Device Extension
In the App Store, search for Phone.com
Install the app onto your phone and run the App
How do I log into the App?
Unless you are an extension user, simply log in using your email and password that you set up when you 1st joined Phone.com.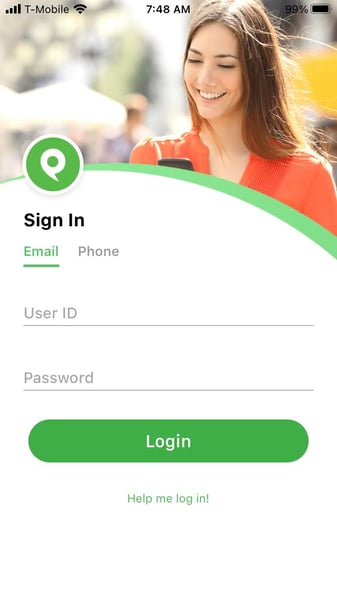 If you never set a password or never joined Phone.com, contact your Phone.com administrator, and ask to be invited to join Phone.com. Then follow the instructions sent to your email to create your password, then use it to log in.
If you are an extension user, first tap on "Login with extension" to show the extension login mode: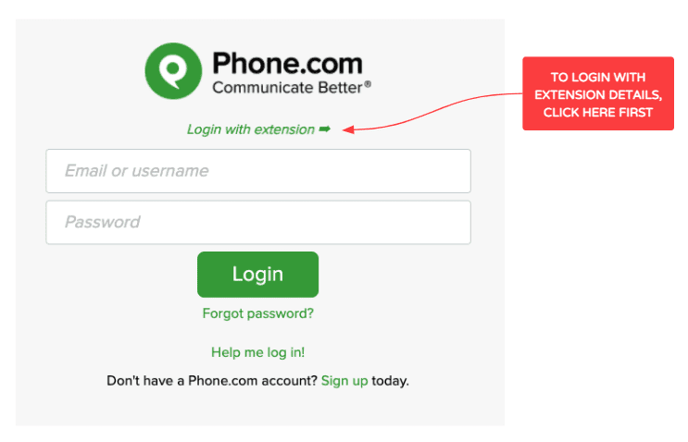 Then fill in the three fields.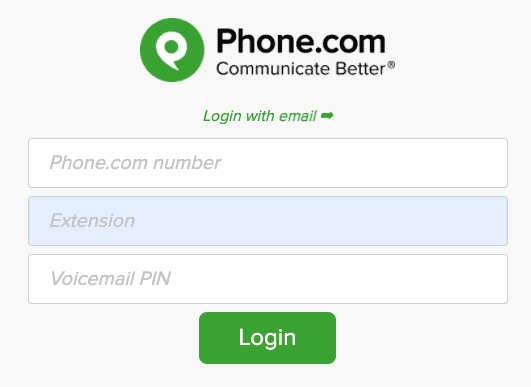 The 3 fields are as follows:
Phone.com number: enter here any Phone.com number on your account. We only use this to identify which account you are trying to log in to.
Extension: that is your extension number, for example, "505". If you do not know your extension number, contact your Phone.com administrator. Note to administrators: the extension number is found in the Extension page of our control panel.
Voicemail PIN: this is your Voicemail "password" for your extension. If you do not know it, contact your Phone.com administrator, or if you are connected to the Control Panel, you can find your Voicemail Password (aka "PIN") in your extension's general settings: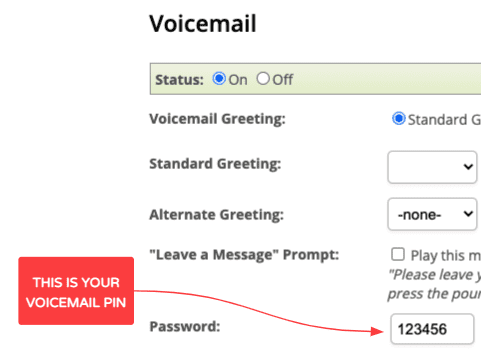 What are permissions? Which do I need to accept, and which are optional?
Permissions let the Phone.com app leverage iOS features. In order to take and make calls, Phone.com will need permission to access your microphone. If you wish to receive incoming call and message notifications, you will also need to allow push notifications.