This guide will walk you through setting up the most common use cases.
If you'd like help setting up the Intelligent Answer Bot, our Customer Success team is standing by to help. Just schedule a call, and they'll get you up and running.
Get Started with the Intelligent Answer Bot Using the Default Settings
If you use Configure.Phone.com to manage your account, you can use the default Intelligent Answer Bot settings by simply selecting Intelligent Answer Bot as the first call-handling option on any of your phone numbers.
To get started, log into Configure, choose Numbers, and then click the pencil icon next to the number for which you'd like to enable the Intelligent Answer Bot.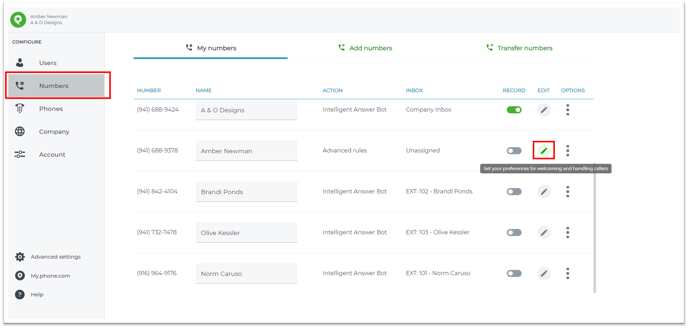 Next, select Intelligent Answer Bot from the call handling drop-down.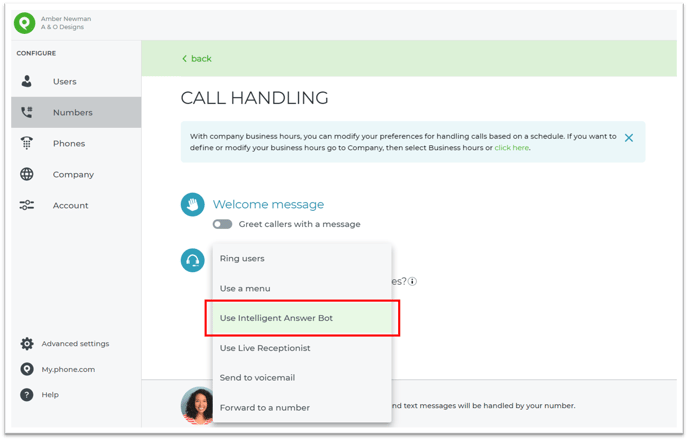 .
If you already have a script set up, you can apply it t this call handling rule; otherwise, select Create a New Script.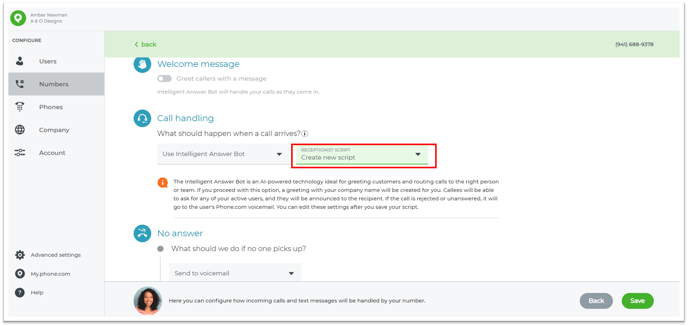 By default, the Intelligent Answer Bot will allow callers to ask for any of your users by name. Once the caller asks for a user, the Bot will ask for the caller's name, ring that user's extension and announce the caller. If the call is unanswered or rejected by the user, the Bot will direct the call to the user's Phone.com voicemail. If this is your desired setup, all you have to do is choose what should happen in the event that the Intelligent Answer Bot does not pick up the call and save your script.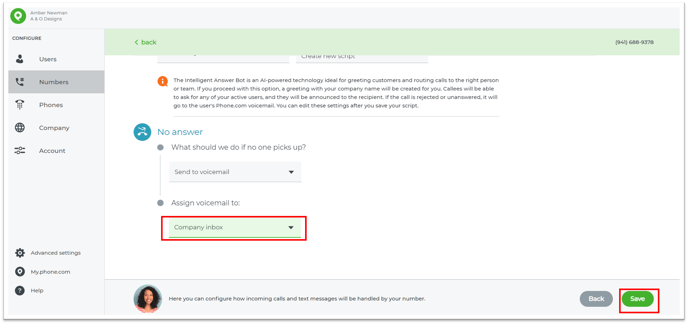 If you want different call handling from the Intelligent Answer Bot, you can edit your script.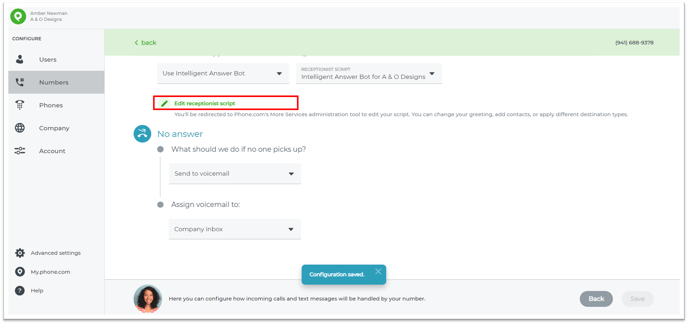 You can change the name of your script.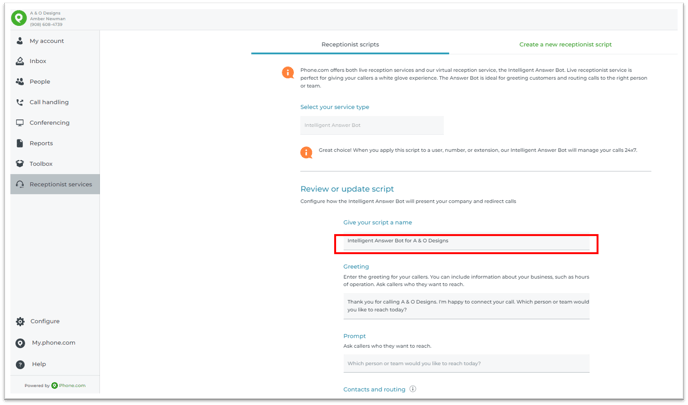 The greeting welcomes your caller and can have any additional information about your business that you'd like to add. It should end by asking the caller who they want to reach. You can edit it here.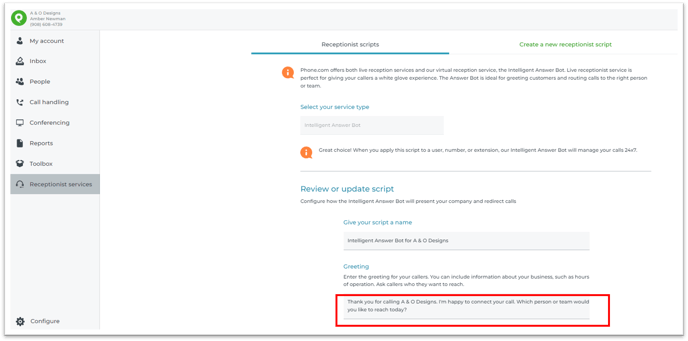 You can make changes to the call routing of each of your users.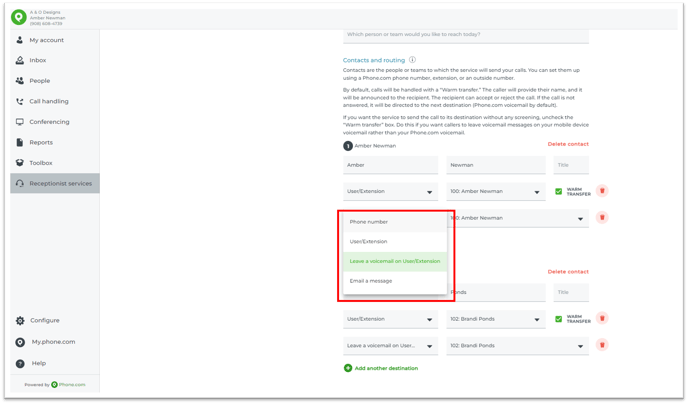 And you can add more users.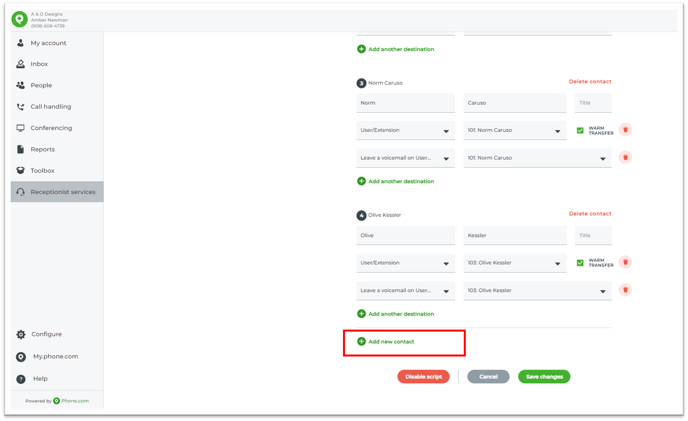 When you are happy with your script, you can Save Changes and call your number to make sure everything is working as you expect.