How do I host an audio conference?
The Phone.com Meetings service allows hosts to choose between an audio-only meeting, a video meeting, or a mix of both types of attendees.
To host an audio conference, go to My.Phone.com and select Meetings from the left navigation. Then share the dial-in information for your meeting bridge.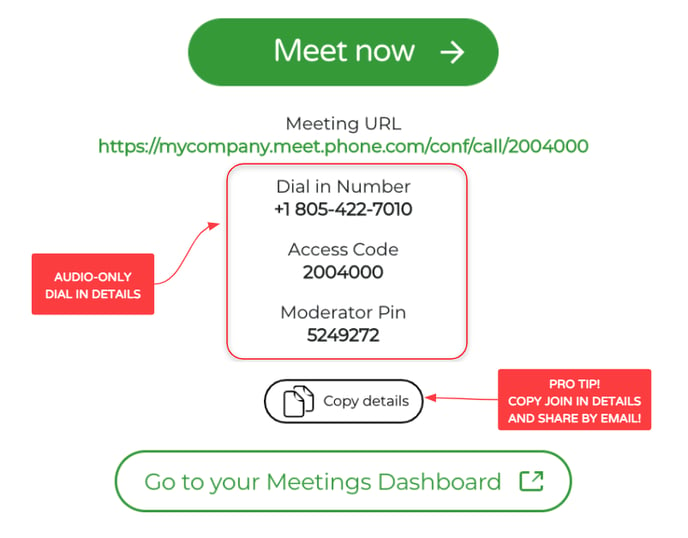 Click on the info tip to see international numbers.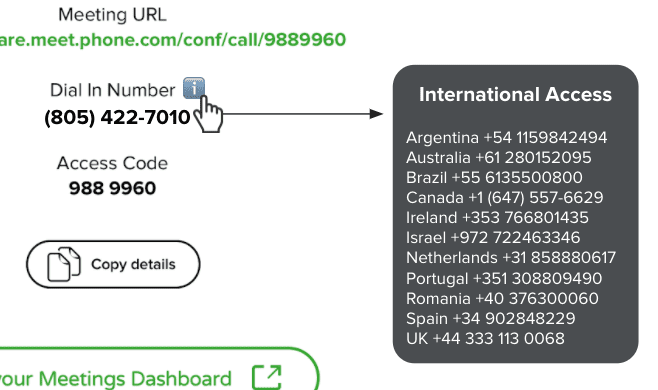 The Meetings dashboard is a separate app that will allow you to schedule meetings, find your meeting recordings, and change some key settings. Learn more about it below on our dedicated support page: